​On Tuesday 18th February 2020, SUA Management visited Farm For the Future (FFF) headquaters at Ilula, Kilolo District, Iringa. The Principal of College of Agriculture joined the SUA team under leadership of Vice Chancellor Prof Raphael Chibunda.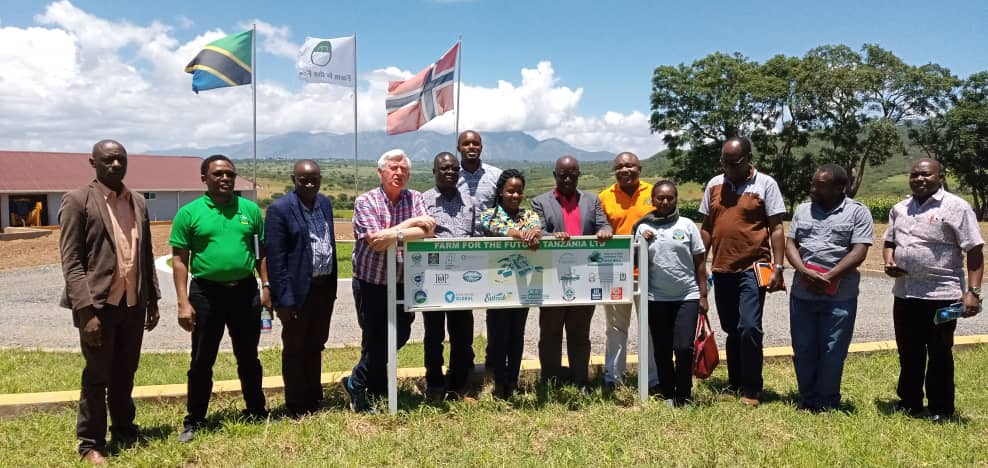 The SUA team was composed of Deputy Vice Chancellor (Academic) Prof Peter Gillah; Director of Postgraduate studeis Research Technology transfer and Consultancy Prof. Esron Karimuribo; Head of Department of Soil and Geological Sciences Dr Nyambilila Amuri; Farm Manager Dr Emmanuel Mwakijungu; Mr Gerald Lwomile of SUA TV; Mr Alfa Mtakwa of SUA Model Training Farm; and Prof Peter Msoffe of College of Veterinary Medince and Biomedical Sciences. The Chairperson and Project Manager of FFF Mr. Osmund Ueland and FFF staff welcomed the the SUA TV, organised a tour of the farm and presented the FFF concept of commercial farming and training.
The visit is part of long term anitipated collaboration between SUA and FFF.