21st April 2020
We would like to let you know that an article by Dr. Rasel Madaha titled " Challenges and Opportunities of Village Community Networks Within the Neoliberal Context: A Case Study of Women's Networks in Africa" has been has been listed in the African Union Library. Click here to access the article.
Date: 16th April 2020
The semester results for semester 1,3, 5 and Master students can be accessed at the following links:
Date: 9th April 2020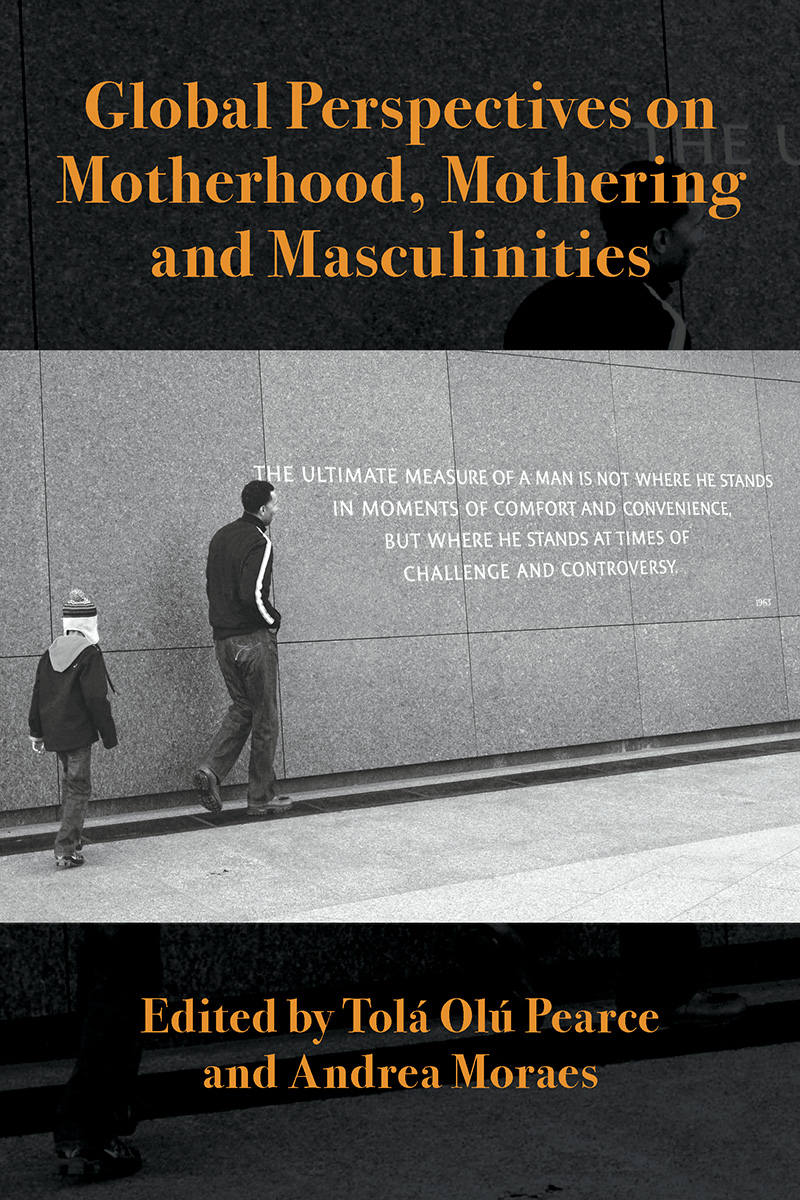 Dr. Rasel Madaha
has published a book chapter in a book titled:
"Global Perspectives on Motherhood, Mothering and Masculinities"
A link to the book and cover can be accessed below. Please share widely
AND the book may be pre-ordered at 40% off using coupon code MOTHERS.
About the Book
The two phenomena highlighted in this edited volume 'motherhood/mothering and masculinities' are each recent areas of development in critical Feminist and Men's Studies. In contributing to these areas of gender studies, this book draws attention to the fact that much can also be gained when we explore relationships between them, an idea that may not readily come to mind. While femininities and masculinities are co-constructed, motherhood and mothering bring additional perspectives to the study of femininity that affect the construction of masculinity in complex ways. The 12 chapters in this volume allow readers to ponder some of these complexities and may suggest other issues that require investigation. Spanning many continents, the essays have both a global and historical reach emphasising cultural differences and historical changes. Of import is the idea that mothers have agency and are active in constructions affecting their lives. They are able to bring motherhood out of the shadows as they strive to build, re-evaluate or alter their roles within families and communities. These have an impact on developments in masculinities. The book is divided into three parts and the chapters investigate a wide range of issues including cultural constructs, gender in parent/child, relationships, non-binary developments, the impact of war on mothering, decolonisation struggles, and much more.
Date: 28th January 2020
The Department of Agricultural Extension and Community Development has launched a new degree titled Bachelor of Community Development with the following entry requirements: Applicants must have attained at least Ordinary Diploma or Advanced Certificate of Secondary Education or recognized equivalent prior learning qualifications. For the direct entry candidates the requirement is TWO principal passes (4 points based on the current NECTA grading system) in any art or science subject. OR Diploma in Community Development or any related art and science fields with at least FOUR PASSES at O-level in any subject. For details on entry qualifications and other degree programs offered by the department, please click [here]. If you have any question, do not hesitate to contact us.
Date: 18th November 2019
Sokoine University of Agriculture has developing a reputation of producing fruit plants consumed throughout Tanzania. The Department of Agricultural Extension and Community Development has been training thousands of students on how to best communicate to the public. The following is a link https://www.youtube.com/watch?v=M0t5O7PewO4 showing a video clip that will introduce you to some techniques on grafting.
Date: 18th November 2019
Would you like to learn about growing beans? Click he following link for an interesting video clip that has been prepared by the students taking EE 202: Extension Methods:
Date: 18th November 2019
The Department of Agricultural Extension and Community Development trains students on how to best communicate their messages. See the following link:
Date: 18th November 2019
The Department of Agricultural Extension and Community Development would like to welcome all first years who have joined our department to pursue Applied Extension for the academic year 2019/2020. Agricultural extension is an interesting program that conjoins communication and educational dimensions to enable farmers and peasants improve their quality of life. As such, extension is an on-going process of getting useful information to people (communication) to assist them acquire the necessary knowledge (education) (cognitive domain),skills (psychomotor domain), and Attitudes (Affective domain).
The educational component involves three domains: Knowledge (cognitive) domain dealing with intellectual or mental skills; skills (psychomotor) domain dealing with acquisition of physical or manual skills; and Attitude (Affective) domain that deals with feelings, and values of the clients. Extension experts and practitioners engage in the educational component by assisting people to learn. Communication involves getting useful information to clients. Within that context, extensionist ensures successful passage of a message or information from one person to another. It is not until a message, has been successfully interpreted by a target audience, that one can claim to have communicated.
Thus, communication is that proportion of the message or information, which is shared between the sender and the receiver. Extension experts and practitioners strive to establish commonage between their fields of experiences and the field of experiences of their clients. Welcome to the club of change agents.